5 Cool DIY Projects Using 55 Gallon Drums!
|
Got 55 Gallon Drums lying around?  Dont let them go to waste, but upcycle into amazing uses.  These impressive ideas take only time but their uses are limitless.  If you are into bees, or pigs, need a way to get more rain and water stored,  or just want something for aquaponics, here's just a few ideas…
1.  The Honey Cow:
With a simple frame, this adaption of a drum makes a cheap way to build a hive which is surprisingly easy to manage.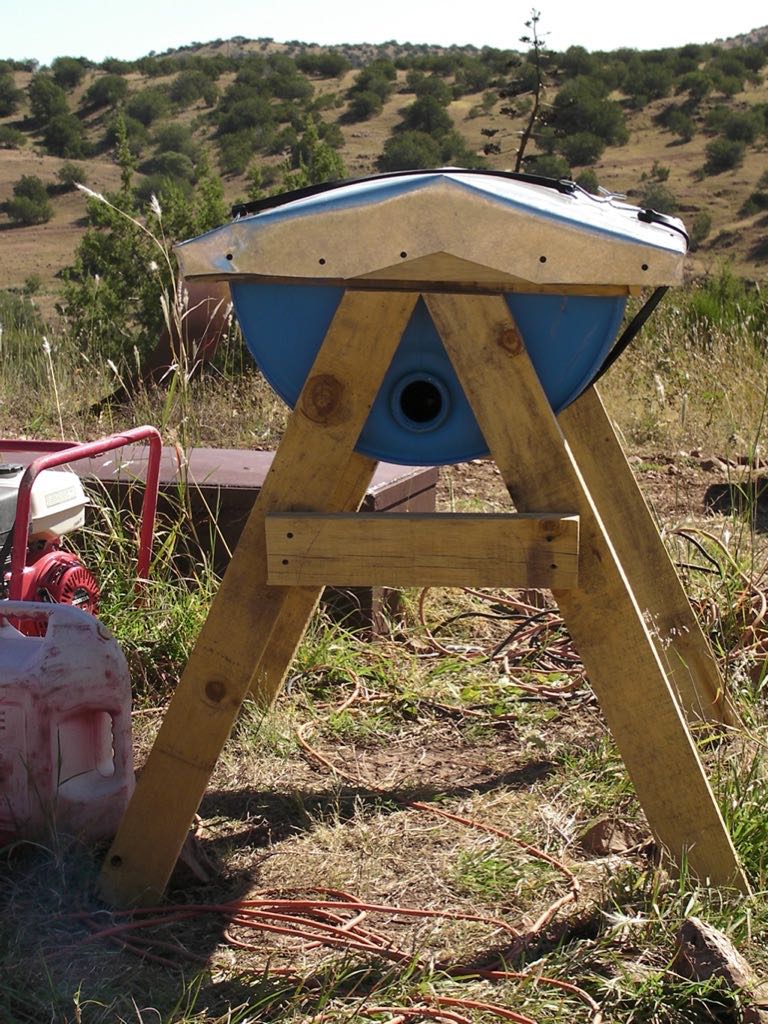 The Honey Cow is designed to mimic nature as much as possible. Unlike commercial hives, it does not have frames, foundation or excluders. Instead, it just has top bars, allowing the bees to do what they would in a fallen log: build beautiful, natural combs. Because it is less intrusive to the bees, it's easier to make and manage, which makes it a perfect beginners backyard hive.
Check out the instructions here: velacreations.com
To check out the happy guy with beer project and 3 other great ideas click on page 2…